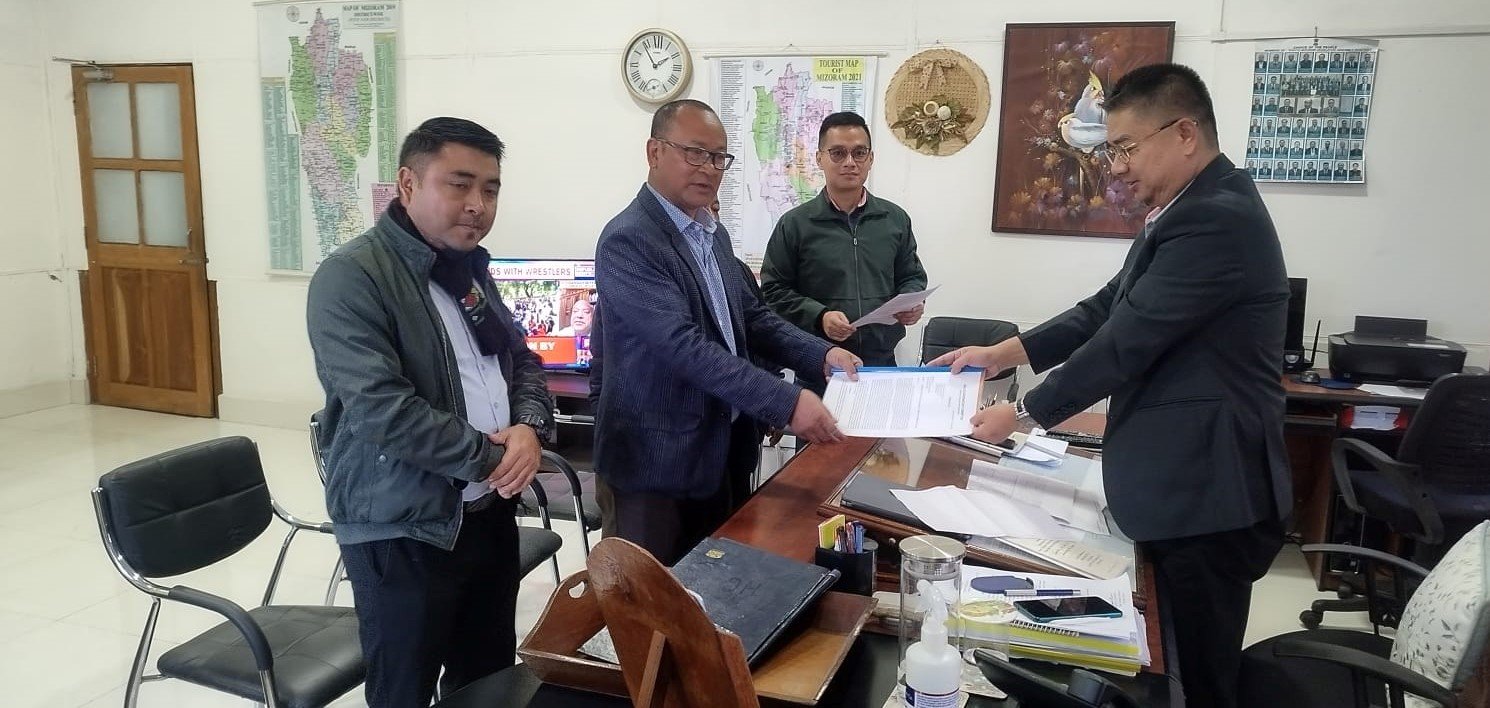 January 21, 2023, Comment off
Mizoram NGOs urge Indian govt action on SAC's "violation of Indian air space"
On Thursday, January 18, the NGO Co-ordination Committee (NGOCC) in Aizawl, Mizoram, India submitted a memorandum to the Indian Minister of Home Affairs, expressing their "deep concern over the breach of Indian territory and the dropping of bomb in the Indian territory of Mizoram" by the Myanmar military last week.
It stated "We condemn this rogue modus operndi of the Myanmar Tatmadaw for not confining its operation within its own land and using the Indian side of the Mizoram for suppressing pro-democracy forces in Myanmar".
The letter also stated that, as the different Chin tribes in Myanmar are the blood-related tribes of the Zo ethnic stock, the people of Mizoram deeply sympathize with the inhumane sufferings and human rights violations caused by the ongoing political crisis in Myanmar.
They urged the Indian government "to champion humanity by shouldering the responsibility of safeguarding and protecting the human rights of the people of its neighbour."
On January 11-12, jets belonging to the Myanmar military bombed the CNF/A headquarters based near the Indian border in Thantlang township, Chin State, killing five CNA soldiers and destroying civilian quarters as well as a clinic treating civilians.