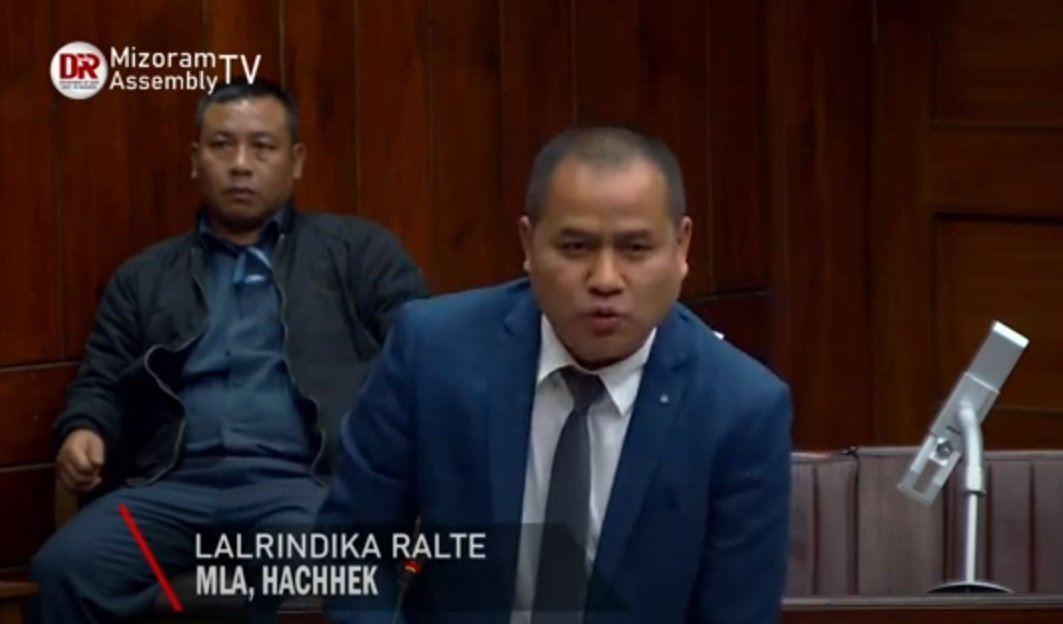 February 25, 2023, Comment off
Mizoram Assembly adopts resolution for refugees from Myanmar, Bangladesh
On Friday, February 24th, the Mizoram Assembly adopted a resolution to continue providing shelter and other necessities for refugees from Myanmar and Bangladesh, as needed.
While moving the resolution, Assembly member Lalrindika Ralte from Hachhek constituency in  Mamit District thanked the NGOs, State government, Churches and individuals who helped "our brothers" since they first arrived in the State, referring to Chin refugees from Myanmar and Bawm refugees from Bangladesh as his brothers.
Lalrindika Ralte said there were 458 refugee families from Bangladesh and 31,050 families from Myanmar currently taking refuge in Mizoram State of India.
Salai Van Sui San, Deputy Director of the ICA said, "I am incredibly grateful to the leaders of Mizoram for their love and care towards the Chin people. I deeply admire and respect their courage in standing up for us during these difficult times in Myanmar."