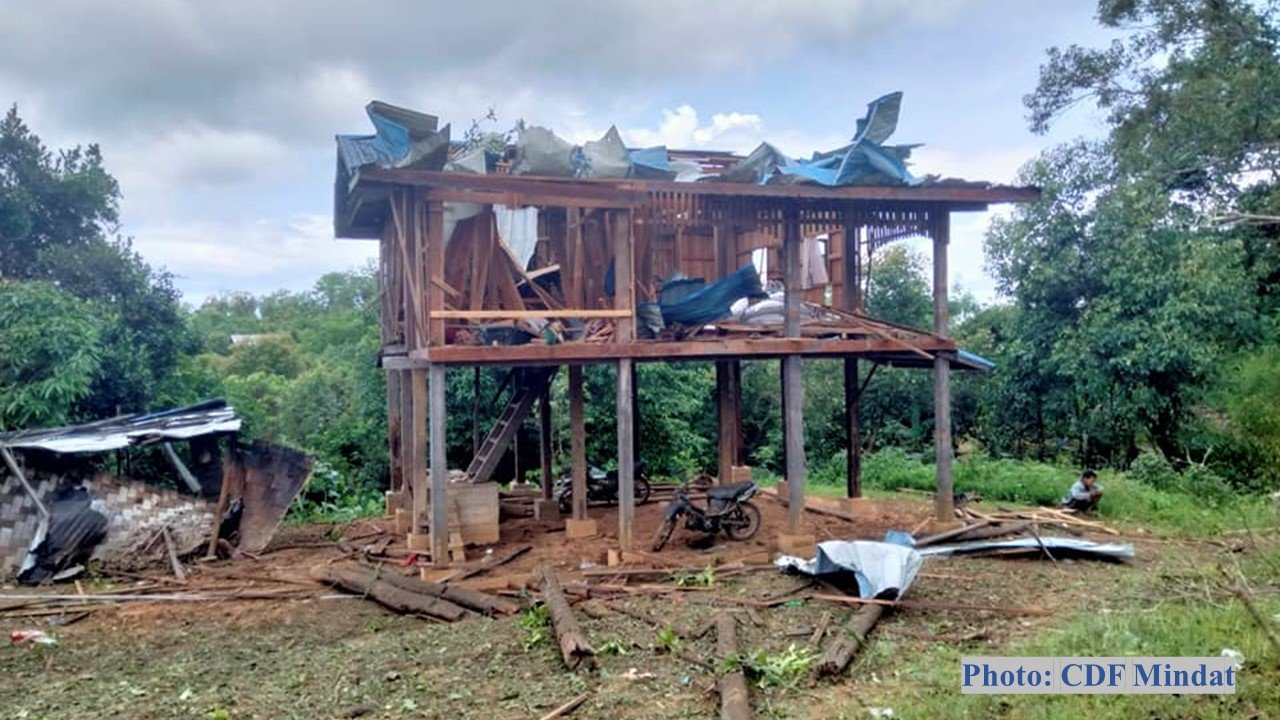 July 17, 2023, Comment off
3 killed, at least one injured by SAC airstrike in Mindat township
Loyal Van
Pictures used in this article are from the CDF Mindat Official page
On July 8 of 2023 at about 11:20AM, for no reason the military junta used Jet Fighter and dropped 2 bombs of 500-pound, 4 bombs in a row, rockets, point and shoot bullets on the residence of displaced people in Wangthum village, Mindat township. The military fired four times with long-range artillery from the Military Junta base camp no 274, causing damage to residential and housing buildings. Chin Defense Force, Mindat announced that 3 innocent civilian women were killed, and 1 man was injured. 
As a consequence of the shooting, a total of 3 women died because of the explosion. Those are a 9 year old girl, a 30-year-old lactating mother (mother of two months old infant) and a 65-year-old grandmother. Moreover, it is also known that a 45-year-old man was seriously injured.
After the military coup in 2021, there have been more than 60 airstrikes against the Chins by the military junta.  Using more than 60 airplanes and more than 30 helicopters, they have bombed and fired a total of 215 times. Due to these offensive attacks on the Chins, more than 70 people (60 civilians and 10 Chin resistance members) were killed and at least 60 people were injured.